The adage "less is more" is perhaps more applicable to travel than any other aspect of life, since when you're traveling you have to carry all of your possessions. That important value, in addition to the fact that Casa Roja has just about everything you need for your week-long adventure, means you can focus on just packing the essentials for your off-the-grid, beach-front jungle experience,
When it comes to clothing, consider that breathable fabrics are lighter, take up less space in your luggage and can be worn more than once, helping you to pack light. Focus on practical, effective clothes that will keep you dry and comfortable. Modern breathable fabrics are highly recommended over cotton. We have laundry facilities and will wash clothes for you as needed.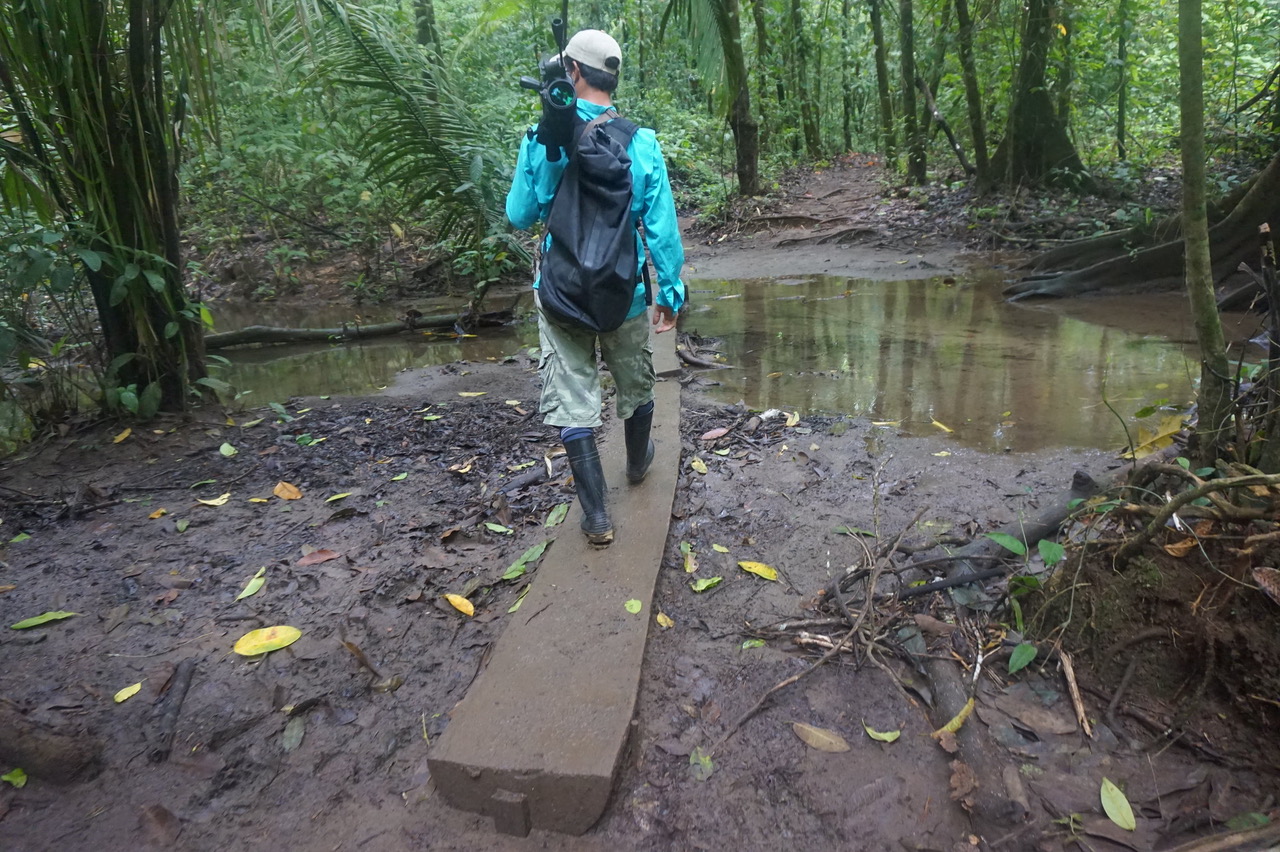 Comfortable shoes that can get wet are important. Much of your time at Casa Roja can be spent in flip-flops or clogs. However, whenever your adventures take you away from the casa, you should have a good pair of shoes with suitable soles for walking. Shoes that can get wet and muddy and be easily rinsed or dunked in the ocean are best. When you're exploring the boca property away from Casa Roja's paved walkways or other nearby places such as Isla Violin, you will want to wear tall rubber boots to help protect you against snakes and other creatures. We have a variety of sizes of botas (boots) available for you to use, so no need to pack this bulky but sometimes important item. Walking sticks are also provided.
As you prepare for you trip, consider that proper sun protection during the day leaves you feeling better in the evening. We see too many tourists who underestimate the sun – even on cloudy days – and are red, dehydrated, have a headache, and are generally miserable by the end of the day. Don't let poor planning and lack of sun protection detract from your enjoyment. Although everyone has a different level of tolerance to sun exposure, generally, the more protected you are against the sun, the better you will feel. A breathable long-sleeve shirt is invaluable, especially if you are fair-skinned. Both guide-style expedition shirts and the newer oceanwear style are appropriate, and both are popular with locals. If you are going snorkeling or will spend a lot of time swimming, consider a surfer-style shirt (rash guard) to protect you while in the water. Broad brim hats help protect your face, ears and neck from the sun.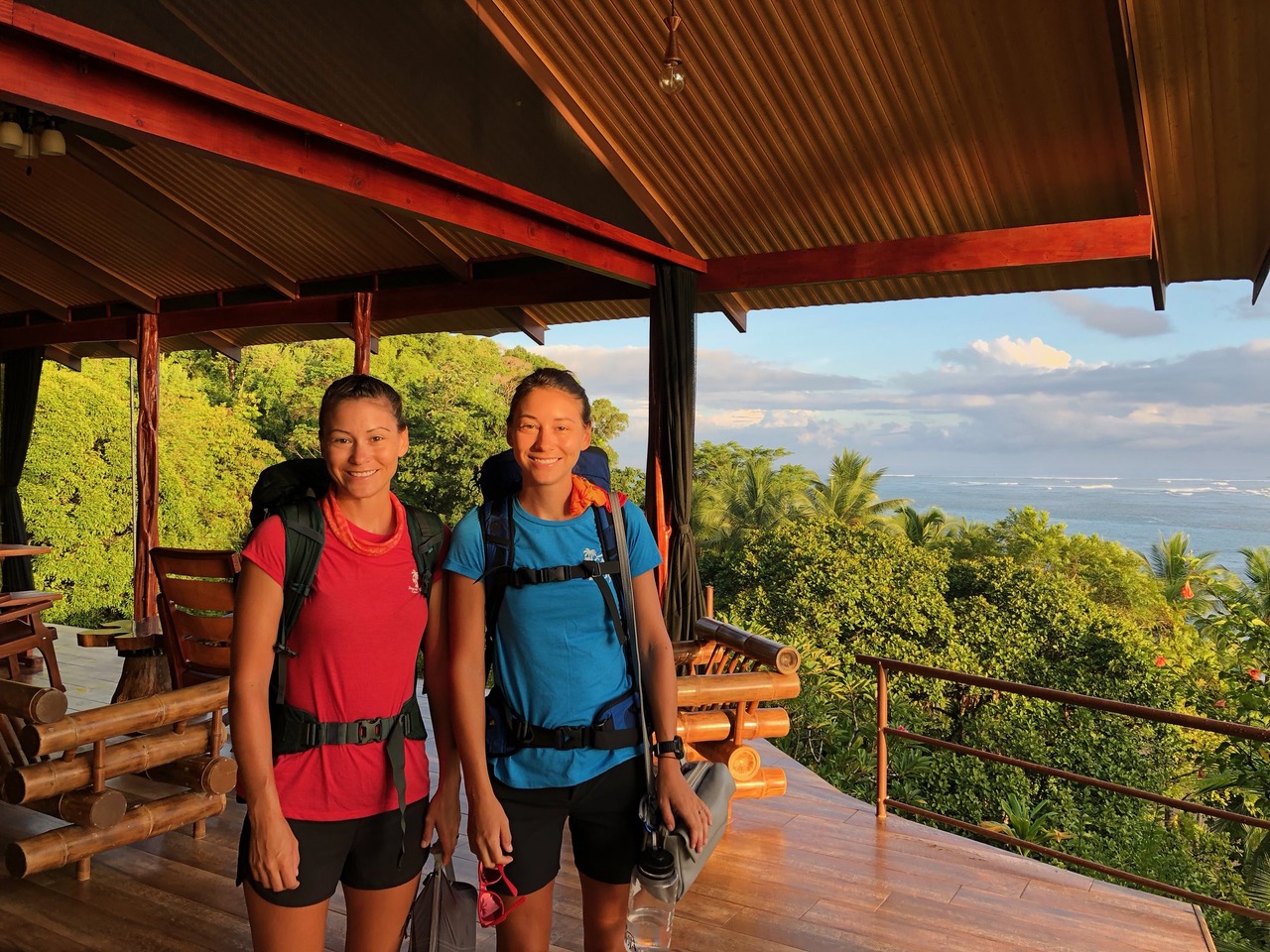 Don't bring a change of clothes for each day of your vacation. Generally, one pair of long pants for your flight, bug protection, and for the occasional cool evening at Casa Roja is appropriate. The weather in southern Costa Rica is hot throughout the year, so you will spend most of your time in light, casual clothes. Note that if you're going to spend any time in San Jose or any of the highland areas, you'll definitely need an extra layer or two of clothing, so pack accordingly.
Sunglasses are a necessity, even in the rainy season. Sunglasses with polarized lenses offer the best protection. A leash to keep from losing them is also a good idea.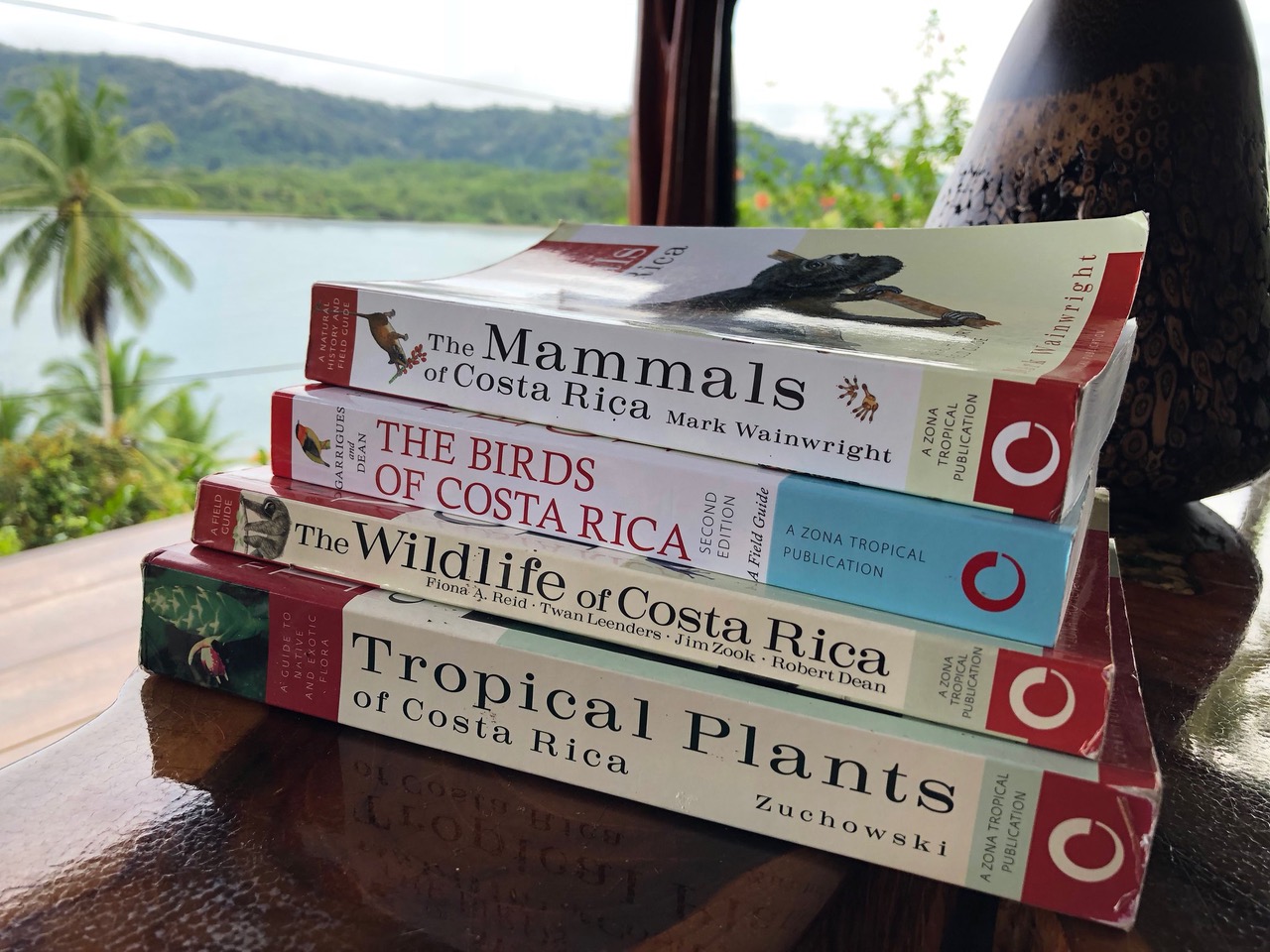 We have a variety of Costa Rican wildlife books available at the house for you to use. These include field identification guides for mammals, insects, birds, etc., as well as books on natural history, geology, and the environment. Argenis is an expert guide who will spot and identify wildlife for you throughout your stay. We also have binoculars, a spotting scope, and a telescope. If you are a serious birder and have favorite binoculars, please bring them. If you're an average wildlife viewer, we have you covered with a variety of options. We also have a telescope for star gazing at night, generally best in the dry season during the new moon phase. The best star gazing is at mountain rainforest lodges, since the air is thinner with less ocean water vapor in the air.
Fishing equipment and assistance are provided. If you are the occasional angler, don't worry about packing any fishing tackle. We have all the necessary tackle for fishing in the mangroves, the estuary, and the nearshore ocean. Argenis is available to take you fishing by boat as desired, and it's always possible to fish from the beach or rocks in front of the house.
Attitude is everything, so most of all, please bring a positive spirit and sense of adventure. Casa Roja is a remote, off-the-grid ecolodge where the unexpected can happen. You may get lucky and experience an incredible wildlife sighting at Corcovado Park, or wake up in the morning and find a not-so-desirable insect or animal in the house. Further, the boca is a harsh environment and the sun, rain, and salt are hard on everything. We do our best to keep the house and equipment in top condition, but we occasionally experience problems. Don't let a power outage, issues with the refrigerator, or occasional lack of hot water detract from your once-in-a-lifetime adventure.
Pura vida!