Have you ever seen a perfectly round stone sphere more than six feet in diameter made for mysterious purposes? If not, it may be worth a trip to Sierpe's town square to see one for yourself. These rare and unusual relics were first uncovered from within the rainforest at a site near Sierpe by agricultural developers in the 1930s. It is estimated that a few hundred spheres originally existed in Costa Rica within 35 miles of Sierpe, but many have since been relocated across the country to serve as lawn ornaments. How and why they were made remains a mystery. Archaeologists believe that they were crafted anytime from thousands to a few hundred years ago by native Costa Ricans of the Diquis culture.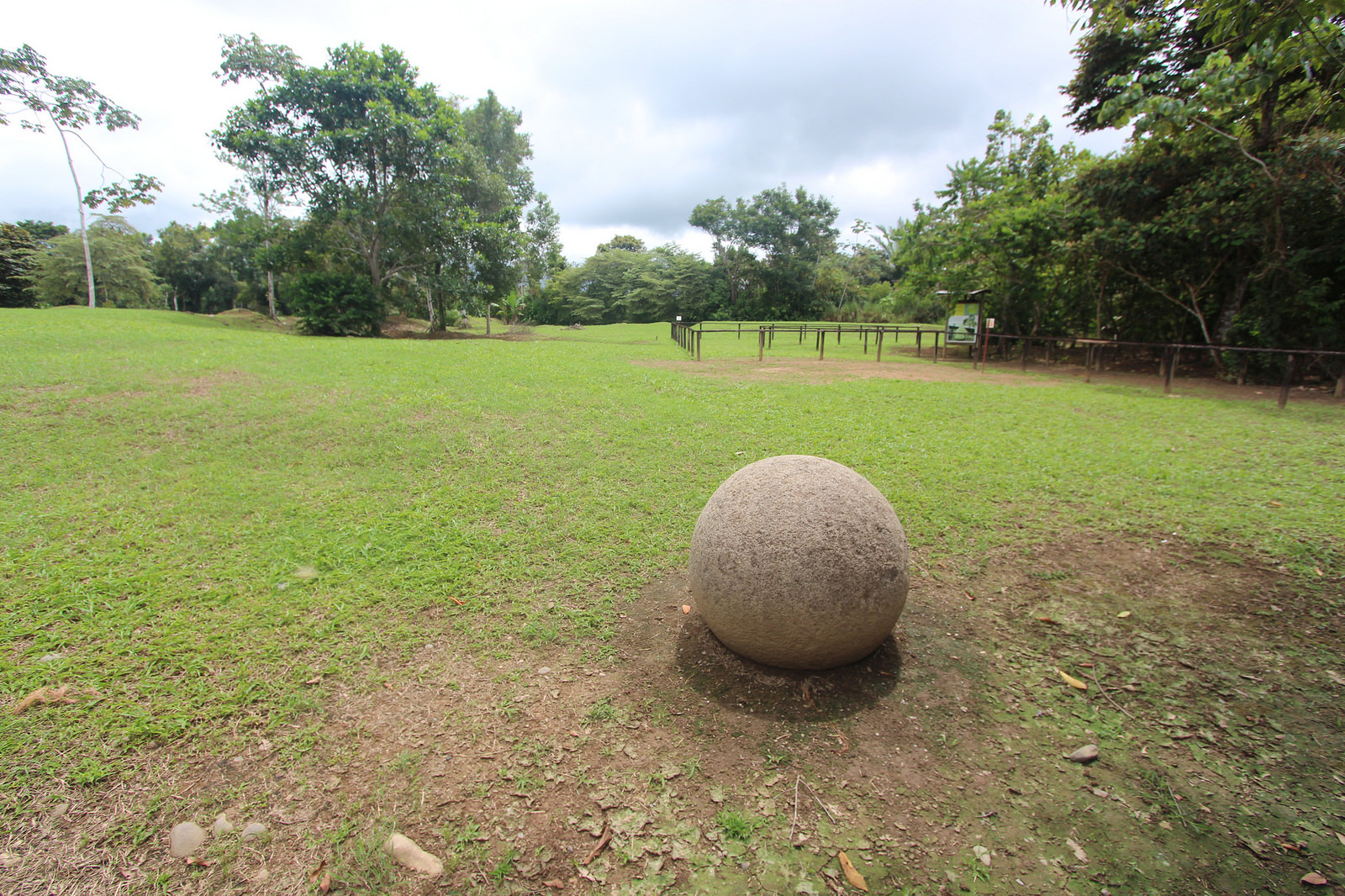 If you are intrigued by this mystery, Finca 6 UNESCO Archaeological Site is a short trip from Sierpe or Palmar Sur. Its museum, artifacts, and more than 30 stone spheres still in their original locations give visitors a full historical perspective of the site. The museum is usually open by 8 am every day except Monday during the busy season and costs $6. A bus from the Sierpe grocery store can take you the 6 km to the museum, but they don't stop there on the return trip. By car, take Highway 223 north for 5.6 km and turn right onto a dirt road and follow the signs for Finca 6, about 400 m until you see the modern-looking museum. Caño Island National Park also has stone spheres among its archaeological sites, and Sierpe and Palmar Sur have some stone spheres on display in town.
The Costa Rican Ministry of Culture and Youth, and the National Museum have been supporting local communities in the Diquis region to help preserve the stone spheres and their incredible history. Click here to watch a 14-minute video (in Spanish) about the stone spheres produced by Biofilms 2013 for the National Museum of Costa Rica. The National Museum is located in San Jose, and you can also a couple of large spheres if you visit there.