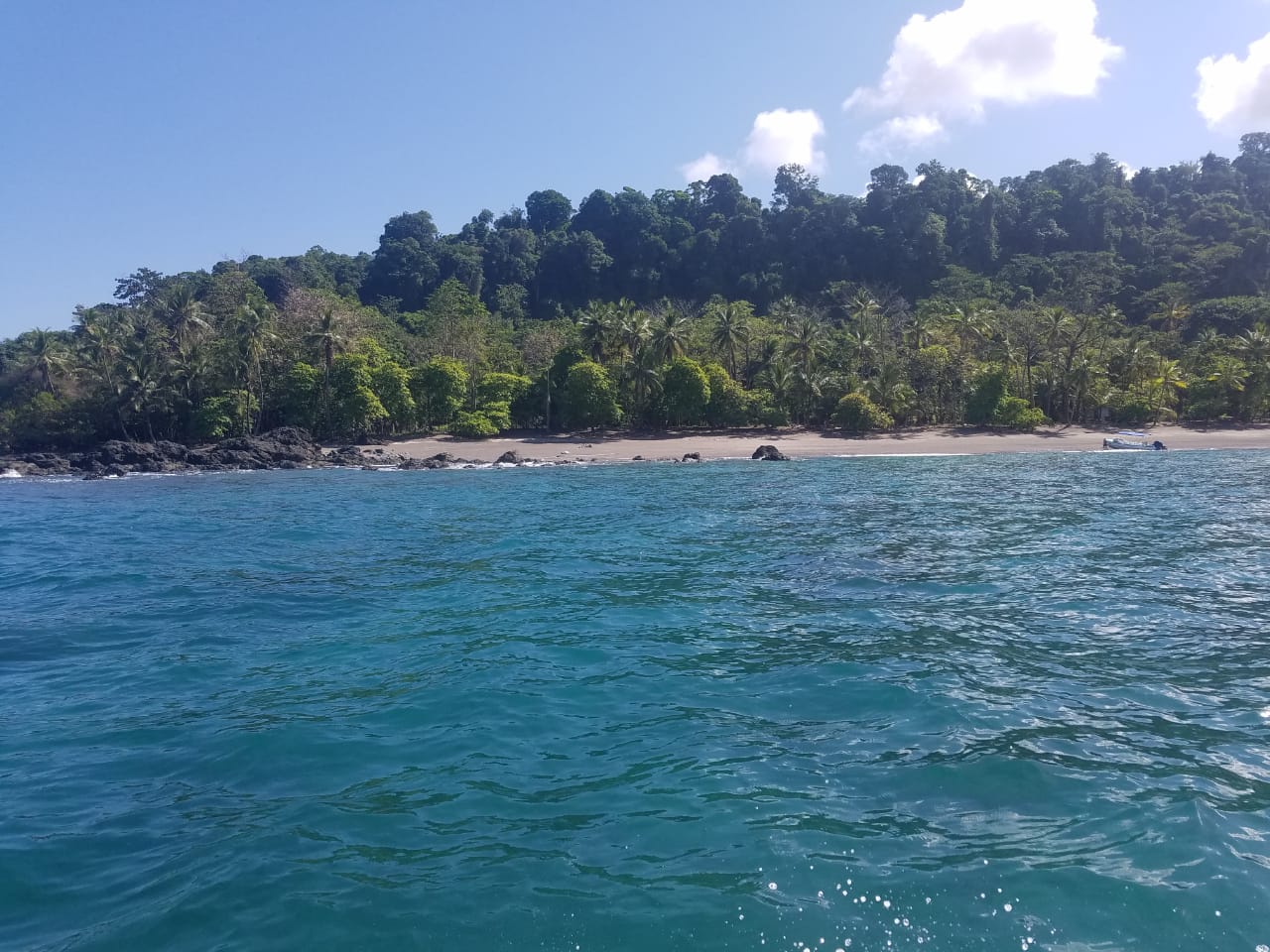 If you are looking for relaxed family time at the beach, Playa San Josecito is an excellent choice that can be accessed by a 30-60 minute boat ride from Casa Roja, depending on the ocean conditions. Located about 9 miles (15 km) away from Casa Roja, the beach remains largely undeveloped and is surrounded by lush rainforest that connects to Corcovado National Park. Part of the beach has gentle waves due to a rocky formation that shelters it from strong swell. These rocks are also home to a small, healthy coral community where you can practice snorkeling and see colorful reef fish.
This beach is a great place to have a picnic lunch, hike, swim, or kayak. It is a starting point for long hikes as well. Local rumor is that Mel Gibson owns a piece of land here. Although Caño Island offers better snorkeling and diving, Playa San Josecito is less crowded, and you'll have more unlimited time at the beach. This beach is not to be confused with Playa San Josecito in Golfo Dulce. The satellite image of Playa San Josecito from Google Earth (2015) below shows the rocky formations that shelter the beach from waves and are home to reef animals.
Playa San Josecito is a beautiful sight when arriving by boat from Casa Roja. Instead of putting up an umbrella, you can shelter from the sun under a tree, surrounded by tropical lush rainforest and blue ocean. This is the perfect place to relax in the sun, then when you are feeling warm, you can get refreshed in the water with a swim or snorkel – then repeat! Once you've worked up an appetite, we've got you covered.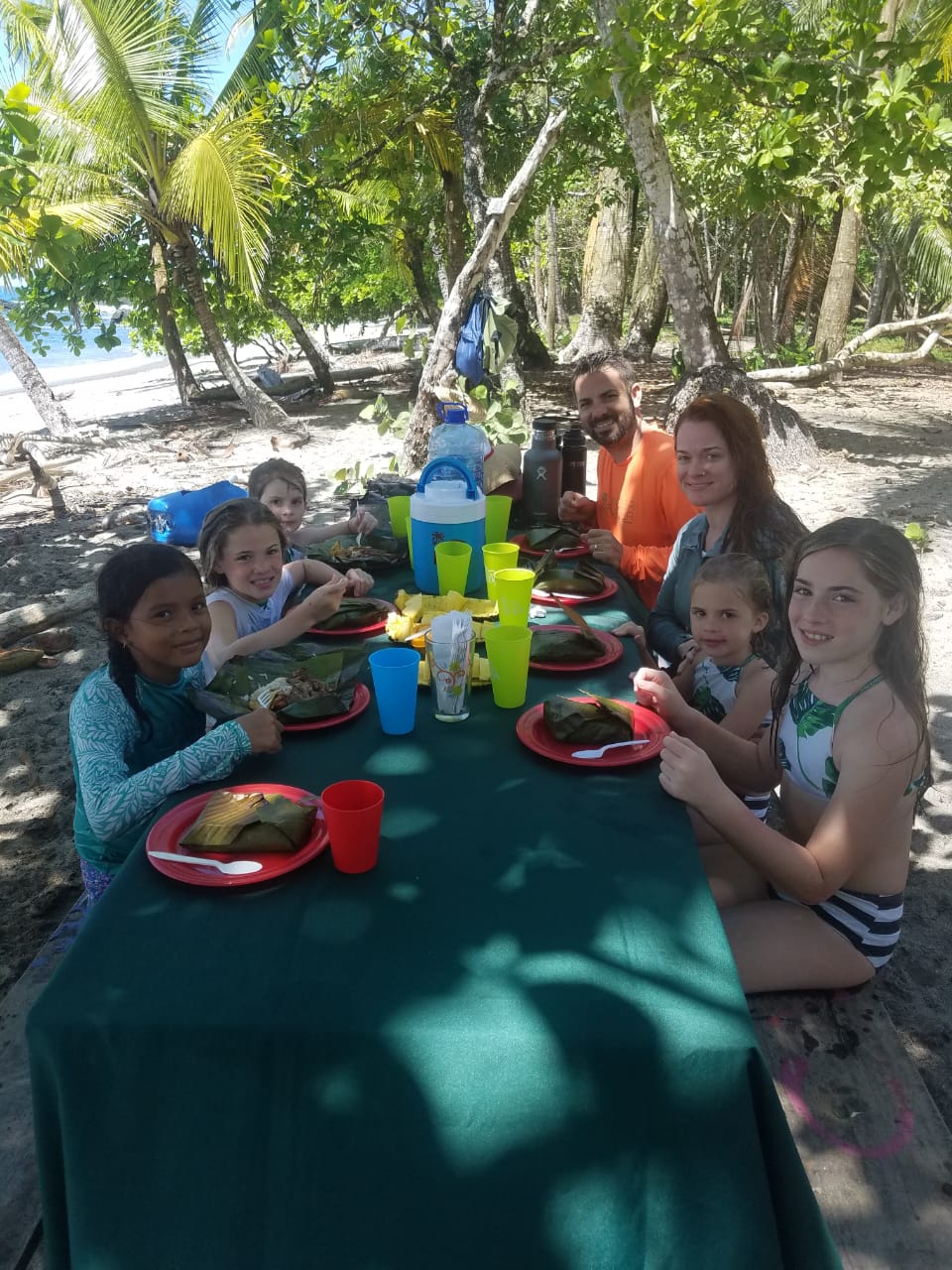 Nothing beats a tropical lunch at the beach as part of a day full of fun! How about some traditional tamales? In Costa Rica, all tamales are wrapped in banana leaves, unlike most of Mexico, where they are wrapped in corn husks. The flavors of the banana (or plantain) leaf blend with the corn "masa" filling, providing a distinctly delicious taste. Enjoy some fresh pineapple for dessert!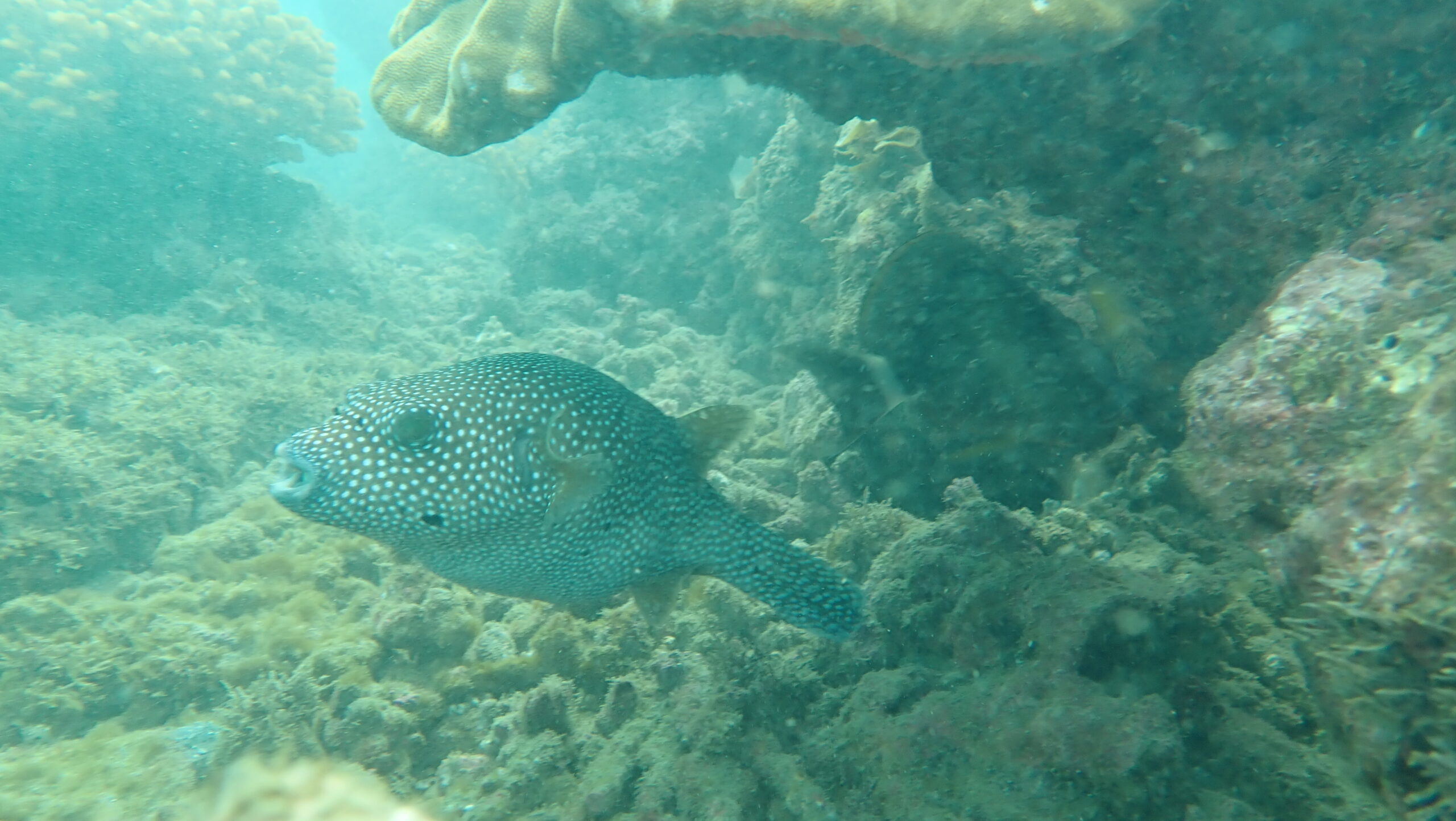 If you pop underwater at Playa San Josecito, you might spot a guineafowl puffer (Arothron meleagris), hiding under a coral. Corals in the genus Pocillopora. are commonly seen in San Josecito's calm waters and other sheltered rocky beaches along the Costa Rican Pacific coast. We were very happy to see a very healthy colony here. This delicate coral has been declining in some regions because they are sensitive to excess nutrients that run off from agricultural lands and coastal golf courses.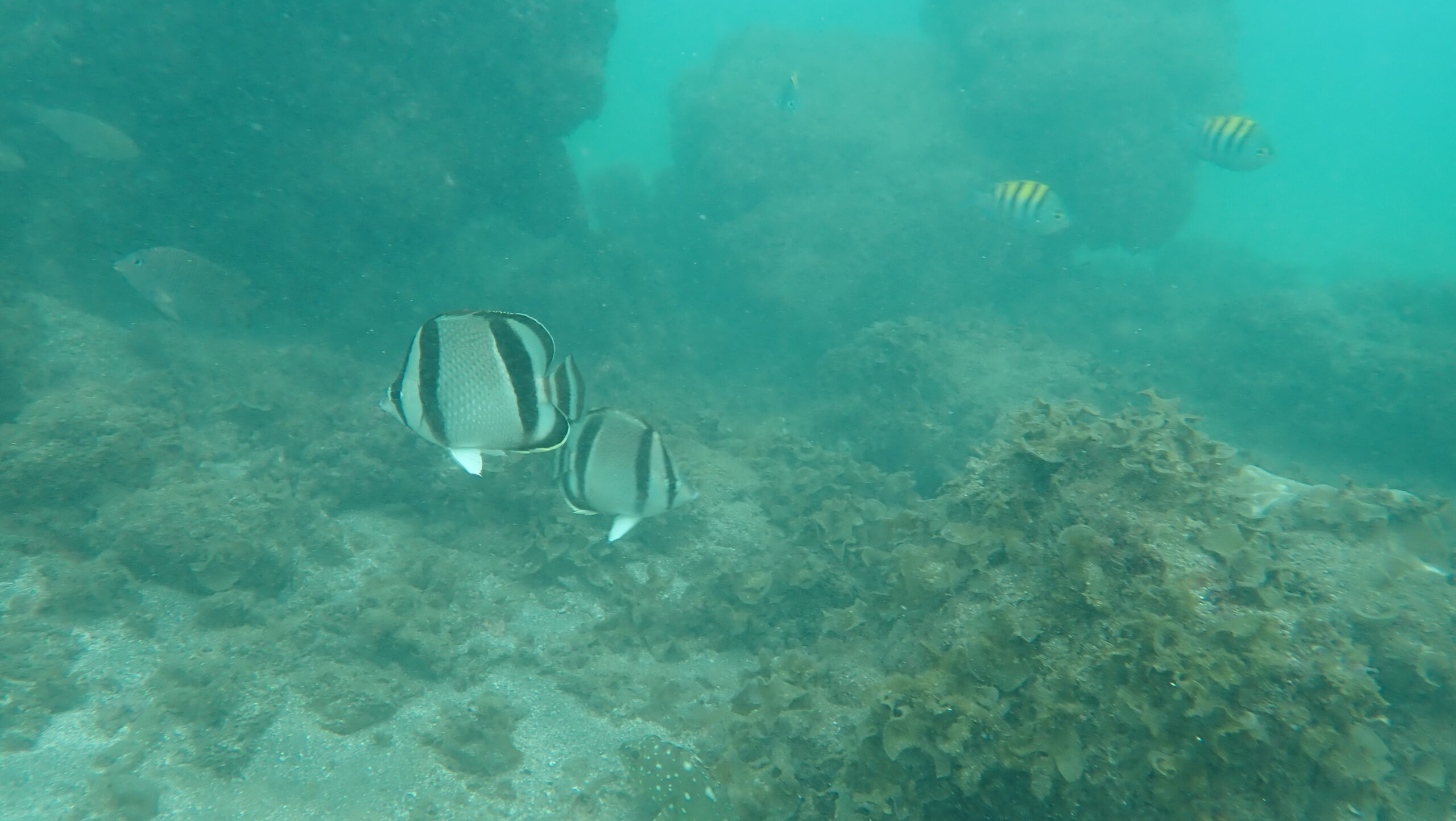 The threebanded butterflyfish(Chaetodon humeralis, foreground) and the sergeant major (Abudefduf troschelii, back right) are a common sight while snorkeling at San Josecito. Other fish seen in the picture are damselfishes and a small cabrilla. Be sure to grab a mask and snorkel while visiting Playa San Josecito to view this underwater world for yourself!