One of the many enjoyable activities at Casa Roja is simply sitting and watching the river flow and the waves crash from the comfort of our open-air living room. Park yourself on the couch with a cup of coffee or a cold drink for a bit, and there is a good chance you'll experience a memorable wildlife encounter. From whales visible just outside the boca, to monkeys cracking cocos in the top of palm trees to drink the delicious water inside, to macaws landing in the tree tops directly in front of the living room, you never know what your leisure time will produce at Casa Roja.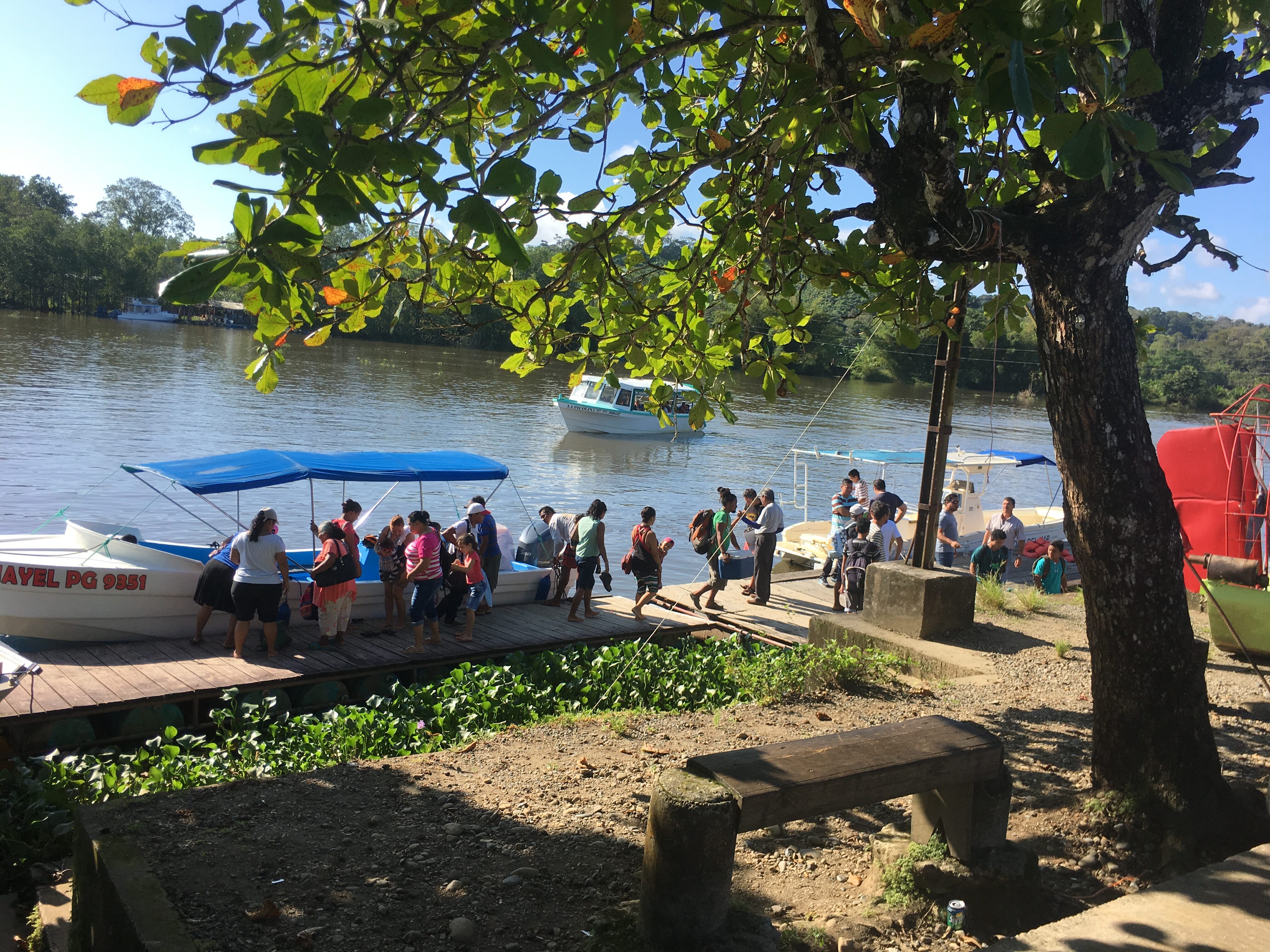 In addition to the wildlife sightings, each day, like clockwork, the taxi boats pass the boca heading from Drake Bay to Sierpe, or vice versa. The first boats leave Drake Bay at 7:15 am and pass the boca around 8 am. They travel back and forth several times a day, but only rarely stop at the boca. When the ocean is rough, however, they may pause for a few minutes on the water, giving the captains a chance to observe the waves and find the best route and timing to navigate between the river and the ocean.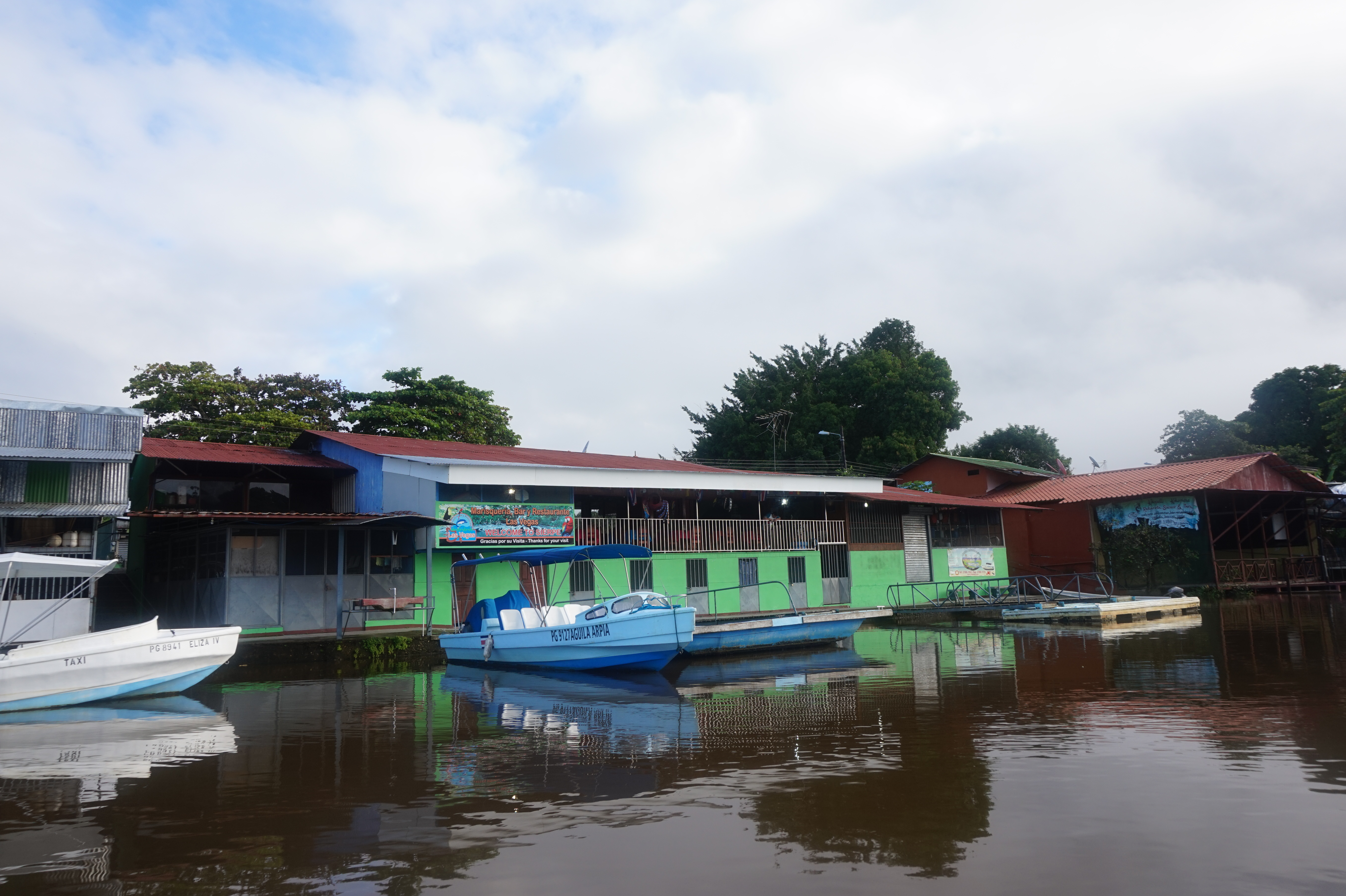 For Osa Peninsula tourists traveling from Sierpe to Drake Bay, taxi boats depart from Don Jorge at 11:30 a.m. and 3:30 p.m. No matter what time you arrive in Sierpe, you should always check in at the Las Vegas Bar and Restaurant, as taxi boats also depart from there several times a day. Many Drake Bay ecolodges pick up their guests at Las Vegas at various times throughout the day, so there's always the chance of catching a ride with one of them, even if you aren't staying at that particular lodge. Being generous with a cold beer or a small tip never hurts your chances of getting to Drake Bay on the next departing boat.